We face lots of problems while editing an image. We need many such images where we want to change the image background according to our wishes.
As a social media manager or a digital marketer who performs affiliate marketing, it really becomes important to play with images and content to attract audiences so that they can take some action on the post. Not only that we also need photos for our websites. We always look for a cost-effective or free tool.

So, in this post, we will discuss a few free tools which help you to edit your image. Using these tools you can remove the image background in just one click.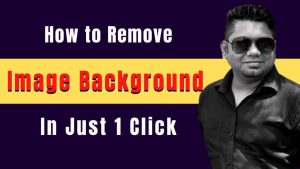 Here is the video on the same, watch the video here, also I have shared the name of the tools below the video.
Here are the 4 online free tools for the same.
2)Slazzer.com
3)Pixlr.com
4)Photoscissors.com
You can check my blogs for more affiliate marketing related posts