Google Adwords Ad Extension
Google Adwords provide additional extended portion to decorate your ads on search engines or and display partner network to make it more attractive and help visitors take action.
These additional supported portion in ads are know as  Ads Extensions . Some of these extensions help us to attract customer on location basis , some ask us to call , other encourage us to take further action to download apps.
1.Location extensions
Location extensions help to encourage people to visit your establishment or store or business , it provide the location details. Local businesses like restaurant , clinics , super stores , hotels , travel agencies or companies having severals branches uses this extension more. Learn About location extensions.

2.Affiliate location extensions
When someone searches some product or services on a search engine , if they get some advertising with their affiliate links or extended location details which direct them to that place or store this kind of extensions are used for affiliate. Below image shows about the lawyer services in Seattle Learn About affiliate location extensions.

3.Callout extensions
Callouts are the added text to your meta description for better conversion results.these texts provides additional values or offering which advertiser want their visitors to know, like , "buy 1 get additional 20% discounts" "free delivery" or "24/7 customer support." Callouts can be used to encourage people to convert offline. In the below image , "free returns" , "best prices & offers" , "schedule delivery" etc are callout Learn About callout extensions.

4.Call extensions
Encourage people to call your business by adding a phone number or call button to your ads. Learn About call extensions.

5.Message extensions
It support a text facility where visitors are encouraged to sent text directly from their mobile phone. Available globally at the campaign or ad group levels. Learn About message extensions.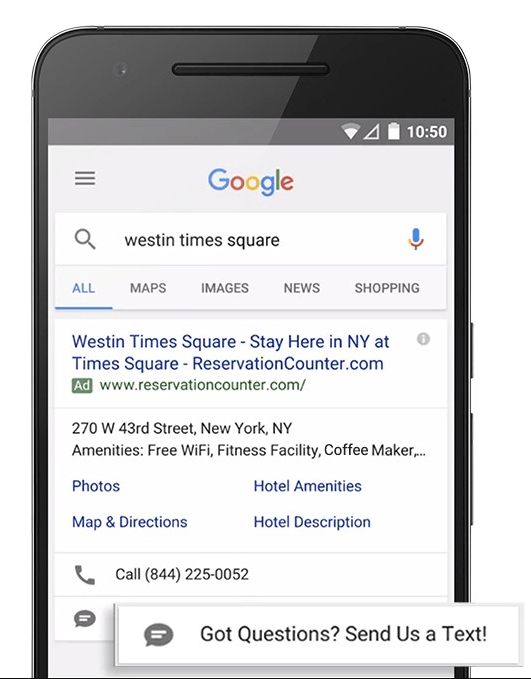 6.Sitelink extensions
Sitelink extensions are clickable links , which directs visitors to a specific page of a website (like "hours" and "order now"). Learn About sitelink extensions.

Structured snippet extensions
Showcase information potential customers will find most valuable by selecting a predefined header (like, product or service category) and listing items. Here in the below ad you can see , Dental Braces , emergency services , Teeth whitening etc are structured snippet. Learn About structured snippet extensions.

Price extensions
It showcase the services or product categories with their prices, so that visitors can browse or choose your products right from your ad and take action accordingly. Available in select countries. Learn About price extensions.
Review extensions
It add reviews , quotes or feedback from published sources , in general these are third party reviews. Available on desktop in select languages. Learn About review extensions.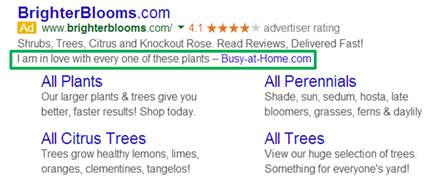 App extensions
It ask people to download your app , we set this objective at campaign level itself , where we add extension  further at ads setting section also we can ad extension. Available globally for Android and iOS mobile devices, including tablets. Learn About app extensions.