Avoid these spammy words to land in Inbox
Non of the email sender wants that their email sent, lands in the Spam folder of the receiver , we don't send mail with the objective to spam the receiver , we need that the mail sent should be clicked , opened and responded. For an email marketer the biggest challenge facing is the response to the mail sent to the targeted audience , rather it landing into the inbox it enters spam folder and no action taken on it.
It is suggested to have spam score below 5. In last several years ISP's has recognized that their are several terms used to scam people and they term it as a spam word. Landing on Inbox also depends on your IP reputations , if it has good reputation , it will ultimately land in Inbox.
I am sharing the several such industry researched , tested and applied words which lands you in SPAM or JUNK folder.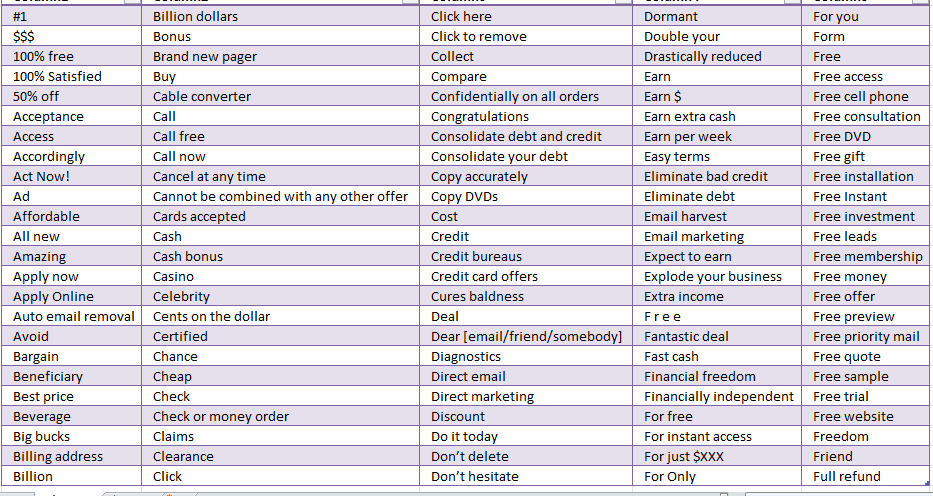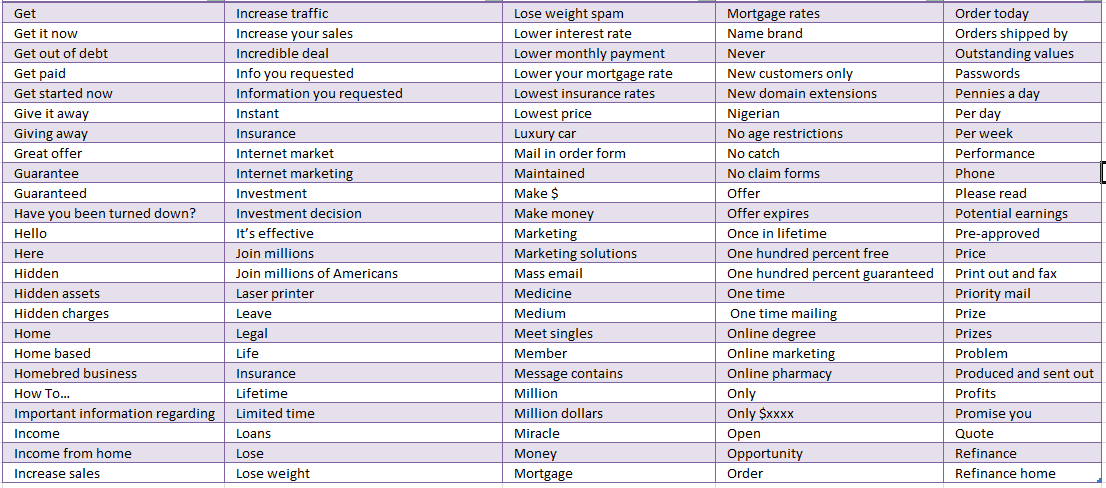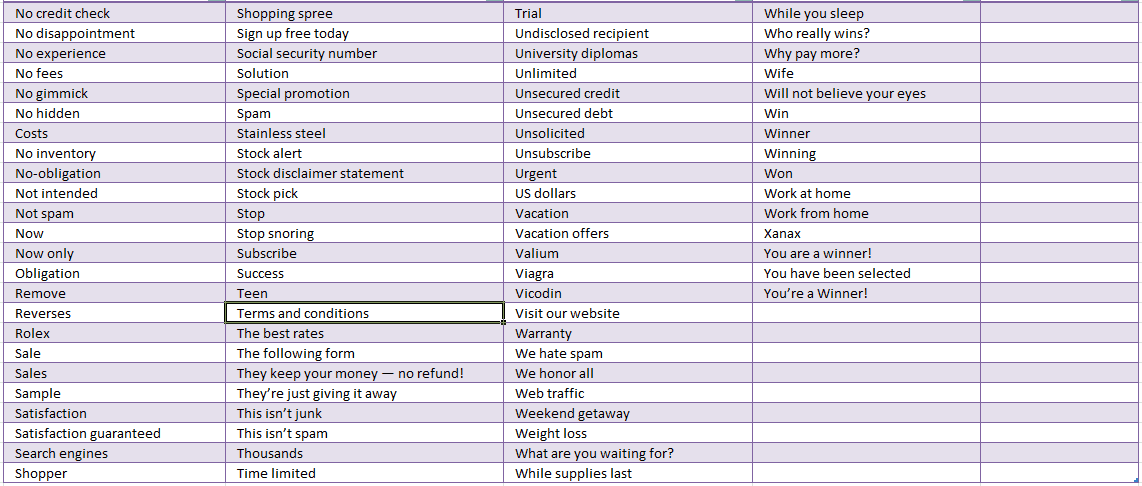 These words can land you in spam folder , but still these words has powerful effects on social media and can get you high responses and your target audience would act on it more prudently.
Also read 
(The word list used above has been taken from Mr. Gaurav, I am thankful for his effort and research to collect these words)