Latest Un-noticed pros & cons of LinkedIn the social media , professional networking building platform
Linkedin the revolutionized professional network across the globe , helping connect business to business , business to their stakeholder as well their niche market. At the same time it provide professionals, entrepreneur to explore new horizon in career dimension. Termed as century's best platform to get targeted professional audience with a highly organised stage to build and develop connection. Rated high on professional learning, gathering information on niche industry , sharing the views and ideas and discoveries on any vertical of work ethics and it opens to the door to the pool of opportunities.
Over the ages if it has improved,but it also is losing some of its value on professional ground. It has many pros but it is not untouched with cons. Here are some of the recent noticed pros and cons of one of the highly used professional network.
It would be wise to start with cons so that the network which has been built for professionalism will understand its importance and maintain its gravity.
Cons of LinkedIn.com
Used as spam :- Many linkedin member join this platform to collect email ids and other contact details to just spam , they don't even know the member they have added , they use this network to either sell the contact information or sell to the contact information.
Changed meaning of professional platform :- Now a days member use this stage same as like facebook , google+, whatsapp etc , they share social pictures , wedding photos , gossips , irrelevant talks , political campaigns etc . These people has almost changed the meaning of LinkedIn.com , They share things which are not all relevant to this platform.
Fake job ads :- It has been seen regularly that member get trapped with fake job postings and they start sharing their contact numbers and details ,job posting where "HIT , LIKE OR COMMENT" this will only increase the fake credibility and reach of the fake job publisher. Have you ever heard from these job publishers calling you or contact you after reviewing your profile? They only collect data, beware of these fake rackets.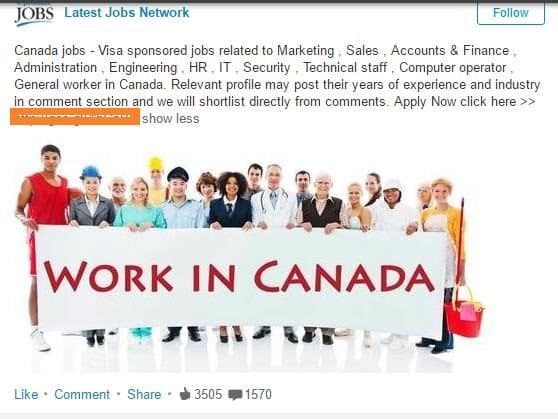 Fake group creator :- Let me ask you, how many of you in real get the benefit of the fake group created on whatsapp through linkedIn.com , a privately held research found that these groups are only to collection contact no. and then they sell it for BULK SMS marketing or using whatsapp as marketing tool. How many of you in real get updated information on HR, Technical, Marketing & Sales and etc such groups? Are you? , if yes then share it.
Member easily get access and disturb the privacy of others:- A free platform to get access to many member , people sending personal messages and flirting on this platform. Commenting on beauty of female, asking their personal numbers, involving in non-professional / causal talks. One of the member in past shared that he had been asked money from a female member to continue looking for a personal favour, I have seen a post where a man was searching a BRIDE on the linkedIn stating it's a free platform to find working females. Some of the non-professional members have made this a DATING PLATFORM. On and off , repeatedly such things are coming on LinkedIn.com, people do report against such acts , but still it goes around.
So called CEOs , MDs etc :- You will find there are many CEOs ,MDs etc who just has started a so called agency worth nothing, called themselves as CEOs , MDs, do they really understand the meaning of these designations? Are they Multinational , Multi location organisations ? They can be called as founder, proprietor or owner but they choose some highly fashionable terms which misguide the actual data collection on this platform. These data provide a wrong mapping and negative target audiences. Which at the end waste the effort of hunting for a niche market.
For Business: – Advertisement cost is higher than other platform a CPC cost varies from $3 to $10.
A space mostly for B2B audiences, for retail and consumer oriented product other social media is proved to be best.
There are other many non – relevant activities are going on here, I will highlight those in my next post on "LinkedIn and its Casual Stakeholder"
Pros of LinkedIn
LinkedIn has given us almost everything which a professional, or a business or an entrepreneur need, it has helped many businesses to grow, many professionals to get right jobs and many of the entrepreneur to establish their business network. This platform has given all around benefits from information gather to data collection, from learning to sharing ideas. No doubt it has lot many merits which has changed the way professional connects. Here are some of the main pros of this network which are not only limited to the points highlighted below but has many more other advantages mentioned in bullets.
One of the Best platform for knowledge sharing: – proved to be one the best platform of sharing expertise, ideas and knowledge. People with various skill shows their strength and share their USPs (unique skill proposition) with other member benefiting them with proven and experience way of doing certain work.
Network Building: Need not to mention the objective of LinkedIn and the user who joins this platform, It has helped building a huge pool of professional network. Helped alumni form schools, colleges, universities, even with past organisation to get in connection and make professional groups to get to know and develop a professional relationship benefiting each other in whatever professional terms they can.
A guide to less known fact and many new ideas through posts and blogs: – Many industry experts share and write posts, articles and blogs on different ideas, events and works as well as on industry trends which help to gain insight of existing and upcoming market. It also encourages other to impart and share their views through comment, feedback, and review as well as through their blog. "What can be the best way to guide someone other than the Experience shared".
Helping to target the niche audiences, SMEs etc.
Helps in finding organic leads through this platform.
Right targeting of the audience without wasting effort: – For any business to gain lead, it is widely important to target the right audience with right amount of effort, here SMEs target other SMEs with their unique business ideas and product to sell. They showcase their products to their actual target. They can easily filter out the audience which aren't relevant to their business. I have seen many auto-ancillary SMEs connecting with huge auto assembler ; analytical software seller connects with CTOs, reward companies selling their solutions to other organisation and gaining business from here. Not only this, many budding start-ups and entrepreneur get funding through this network. They gain huge audiences.
A company page works as platform for sales & marketing: – A well explained and designed company showcase page helps gain more of sale and help increase organic marketing efforts. This platform is also use to provide company updates and what new is happening in the industry.
Targeted –Deep drilled Advertisement: – Best platform to target the nearly exact audience whom you are looking for with different selection options available. You can also compare the same with Google Vs Facebook ads.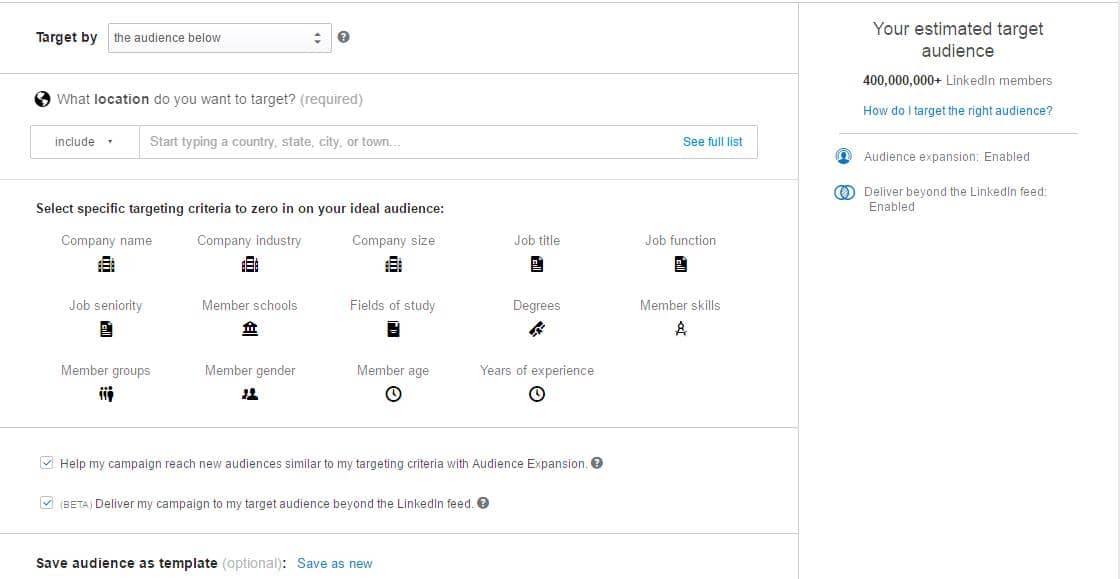 Very good and authentic platform to search jobs as well as find a professional :- It has gain many thumps up on providing an up-to date job listing industry wise as well as helping many professional to choose and apply for the job of their choice. Proved to be best platform to get pool of talented professional and job seeker, it works on free of cost concept. The premium member has more inside access to the data and other dimension.
Helps to get into a group of similar interest: – One can join maximum of 40 group of similar interest to get in connections of million of common interest professionals and to gain knowledge of their field.
LinkedIn has many more benefits and advantages which are well known and experienced. Many of us have found this to be boon for professional growth, business gain and network building.
I believe you have liked this article; I shall appreciate a lot, if you share this with your connection and provide your feedback and comment on this post.
My next blog will be on "HR Practices in India and casual behavior of HR Manager and consultancy firm"